Click on the megaphone for any and all announcements!

Welcome to Big Pasture Kindergarten!

Kindergarten is a milestone in your child's life. It serves as a transition from preschool to primary school and is an important foundation for lifelong learning. During this year your child will be establishing attitudes about education that will impact future achievement.

This website is a guide to help you better understand what we are doing in class and how you can help your child and support what we are learning. Our website is a work in progress so please check back often for the latest additions.

--Lisa Liddiard

A teacher takes a hand...opens a mind...touches a heart.

Click on the camera below to see our class pictures and videos!

This website was created using graphics by these designers: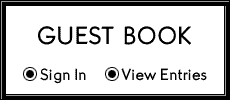 Click on the oven mitts to see our latest culinary adventures and recipes.

Click on blackboard for the latest with BPK.

If you like our website, please sign our guestbook.

Parents, Leave your kinder a special message on our guestbook!